Whitley Bay Computer Services
About Whitley Bay Computer Services
Whitley Bay Computer Services started out as self-employed business back in 2006, but please don't let the young business age fool or put you off as it's technician has experience in computers dating as far back as 1979!
As well as general computer knowledge, I have gained skills in programming, graphical design/editing, website authoring and coding, home and business networking, diagnostics, servicing and tweaking, and a host of other small areas within the computing industry.
I feel that I provide a fast, friendly, efficient and professional service in any situation and I have gained great comments about my expertise from a lot of clients over the years (see testimonials) and hope that I always maintain a prompt and loyal service for previous and new clients alike in the future.
Why not follow me on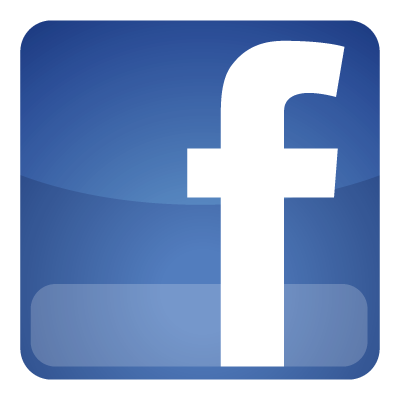 acebook
Latest News
(01/01/2022) Since COVID19 is no longer a life threatening virus (no more than a common cold now for quite some time), things are back to normal for my work requirements.
(01/04/2021) WBCS is now operating from Howdon, giving me a little more central North East location.
(13/10/2020) Coronavirus COVID19 Announcement - I am currently doing limited home visits as of today until further notice to help reduce the possible spread of COVID19, I am going to set up some form of remote desktop sharing for clients to allow me to hopefully remotely help them from home.
Those I think I can help, I will call or text and guide you through setting up your computer for remote access to allow me to help you out as best I can in these difficult times.
(12/10/2020) BT Step Up Their Game In A BIG Way - Ever wondered what all these "Telent" vans have been doing to the telephone lines in your area?

Well I had a feeling a couple years back that BT had used Talktalk as a guinea pig in Yorkshire as Talktalk had announced they were trialing 1GBit fibre broadband, turns out these new BT lines being laid by Telent are fibre cables. I stumbled across this when I verified a BT fibre speed of over 300Mbit at a new housing location. I then recieved a nice little letter from BT with a slogan "Don't settle for Virgin", meaning they are stepping up to and probably beyond Virgins current top speed.

I've decided to take the plunge and swap over to BT and see if it's all hype or is it going to be the way forward in the future until Virgin can price match or provide better speeds for less. I'll post my results once I get BT installed, but from what I've read up on, BT have been carefully setting fibre up in a way which is better than Virgin's current configuration which means better reliability for the customer.
(16/09/2017) Talk Talk provided NO internet for over a month! - Talk Talk are really slacking after one client has spent over a month paying for no broadband access due to Talk Talk not correctly booking their engineers correctly, hoping a second phone call by myself on behalf of the client will finally get her back in contact with the digital world.

UPDATE (02/01/2018): Since this last post my client still did not get any further response from TalkTalk so I suggested to stop all payments and look for an alternative provider (preferably BT). Basically TalkTalk are complete shit and should never be used or trusted again. I've now told my client to basically give up with Talk Talk after over 3 months of still not sorting out the problem and then trying to scare a dear old lady by sending out deb collection letters etc. I think Talk Talk should be closed down.
(11/09/2017) Talk Talk Business account owners are at risk! - Talk Talk Business acount owners should be highly concerned about their email systems as they are using obsolete and insecure servers for their business account holders. The current "standard" accounts (like ones ending @talktalk.net) are using SMTP Authentication and SSL (Secure Socket Layer, or simply put "encryption") whereas Talk Talk business accounts (like ones ending @talktalkbusiness.net) are not using either options, making the business accounts highly vulnerable to attack. I contacted the high end tech's of Talk Talk about this issue and they simply said they weren't bothered nor going to change the server settings as business accounts are redundant accounts. So much for treating their "business" accounts as equally as their "standard" users.
(14/07/2017) Talk Talk leaking personal information to 3rd party scammers - Seems Talk Talk have people working for them that are providing personal account information to 3rd party scammers. This was highlighted when I visited a client to help sort out their Talk Talk email account out, the next day, my client received a phone call from a 3rd party pretending to be Talk Talk who used the exact same information to influence their scam to which it would have been impossible for them to know this information unless they were informed from an internal connection within Talk Talk support. The golden rule: DO NOT trust indian call centres with your personal information. I contacted Talk Talk who confirmed they had never made such a follow up call to my client yet didn't seem all that concerned about it.
(15/02/2017) Updated Facebook links and I now cater for digital remastering of existing digital audio or conversion of Vinyl to a digital media.
(06/01/2017) WBCS is now doing digital photo editing / restoration.
(05/12/2016) BTINTERNET/YAHOO EMAIL ACCOUNTS STILL BEING HIJACKED! : Seems any email system using the Yahoo email platform are still being targeted by hackers. This includes providers like BT Internet and Sky. You will be safe if you are using a 3rd party email program like Outlook, Thunderbird or Incredimail etc. but those using web-browsing are advised to delete their contacts from the email servers.
(10/10/2016) Corrected formatting for mobile devices within the website.
(15/09/2016) WBCS has set their minimum call out charge to £30.00p as from today, this must be appreciated as I've never increased my charges since I started 10 years ago!.

(06/06/2016)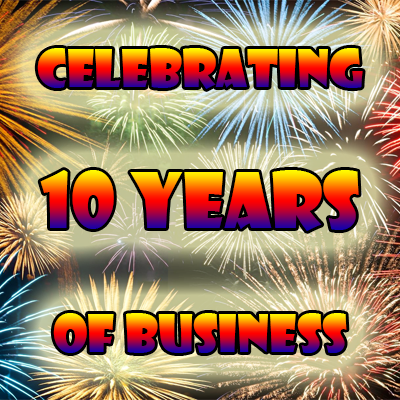 (10/02/2016) WBCS is interested in your testimonials! Could you be so kind to take a moment to email and let me and others know what you think of my services.

Email Me
(29/01/2016) Now that Windows 10 has been released, there will be lots that may want to take the plunge and get their FREE upgrade, but might be too scared to even consider it. I offer my services to upgrade each PC system to Windows 10 for £30.00p, that will include aftercare "tweaks" and adjustments. Each upgrade can take anything from 1 hour to upgrade so it can be a lengthy process.

Please contact me in regards to arranging an appointment for this process.
(23/06/2013) New information added to the Services page.
As of 12/06/2013, this is the new WBCS website. Please feel free to provide feedback about the new look and functionality.
Additional Pages You May Find Of Interest
Photography - I am a keen amateur photographer and have decided to add a page so that I can share my photo's with others.
Freegle - I am always collecting computer equipment from clients and providing it free to others in need on Freegle.
Software - A must visit page! There are lots of great free software to be had.